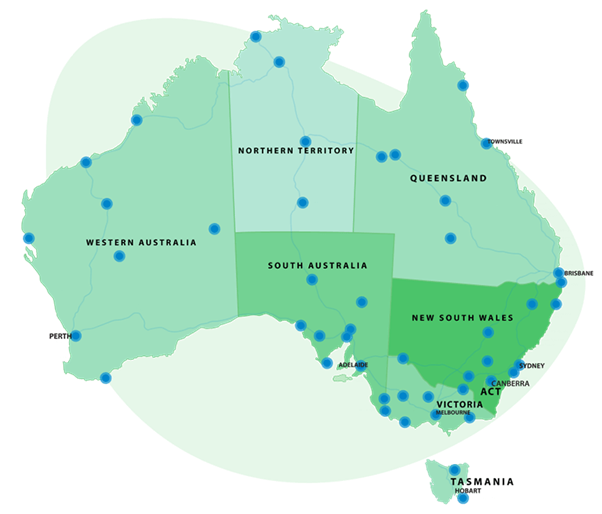 Principality Healthcare has several authorised medical equipment agents conveniently based across Australia. These companies supply our products and services to customers and managed contracts within their assigned territories.
For local assistance, equipment trials, rentals, repairs & maintenance or home modifications, please get in touch to find your nearest distributor.
Healthcare and medical related businesses across Australia and New Zealand are welcome to contact us to find out more information about becoming a distributor of Principality Healthcare products, services, training and contract delivery.